Marine Loading Arm Inspection
Asset

South Asia LPG Company PVT Limited (SALPG)

Location

Onshore. Andhra Pradesh – India

Duration
IRATA x 4 man team
Project Coordinator x1
Rope Access Manager x1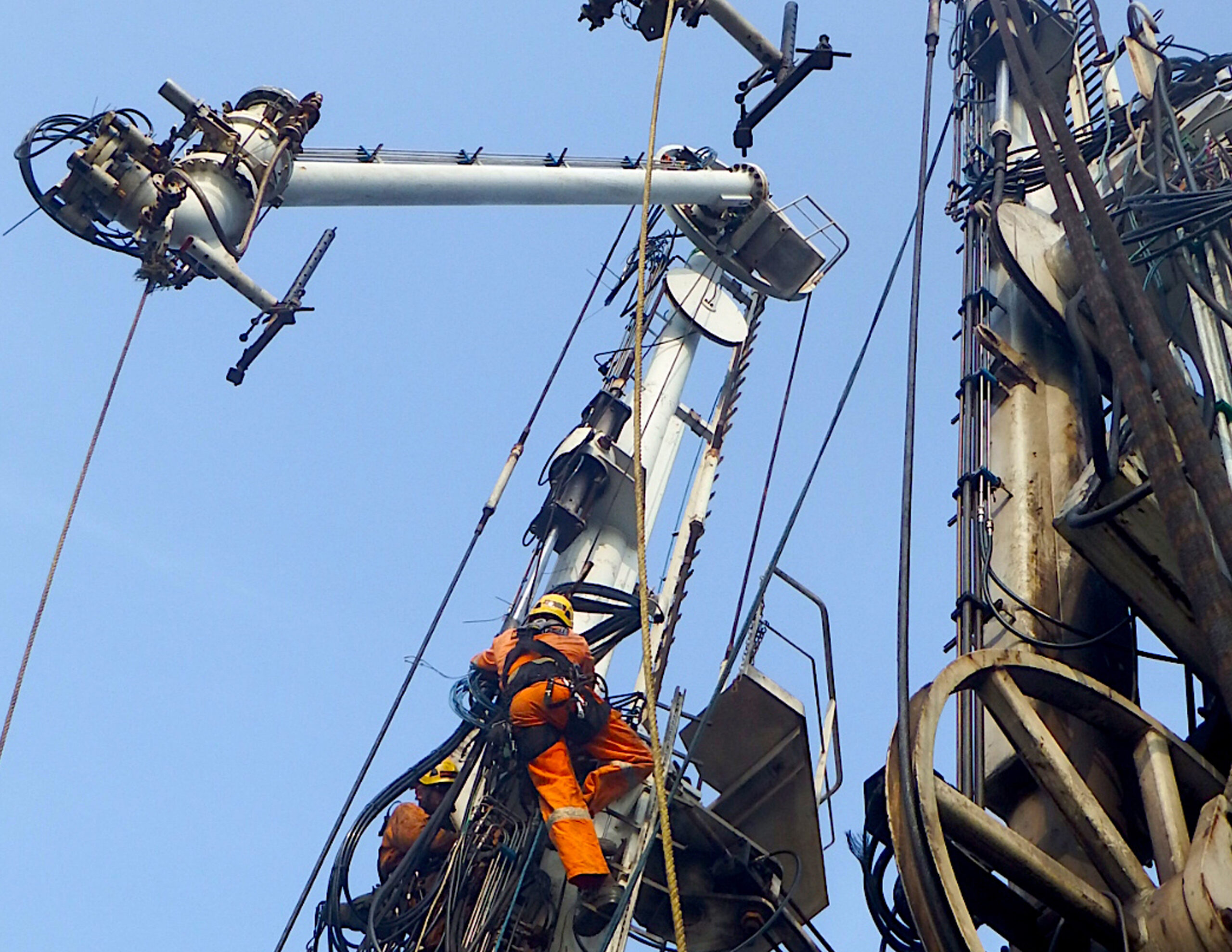 The Total France and Hindustan Petroleum joint venture client, SALPG, approached Global Remote for the inspection, maintenance and repair (IMR) services for their two LPG marine loading arms, first installed in 2008 on the facilities sunken ship jetty. The extensive nature of the project scope, the short shutdown period, coupled with the associated access issues, demanded that a skilled IMR rope access team be deployed.
Project Scope
Full IMR services for the LPG loading arms included: NDT (visual and UT) of arm structure and visual inspection of pantograph cables; replacement of the entire hydraulic system tubing and connection hoses; replacement of all nitrogen injection line valves and hoses; replacement of all electrical conduits; cleaning and re-greasing of the pantograph cables.
Challenges
Extensive nature of IMR given the limited shutdown time line
Inspection and mechanical skills required from all members of the deployed team
Containment of the greasing works of pantograph cables to maintain a hazard free environment
GR Approach
An experienced rope access manager was initially deployed to assess the site and establish the safety protocols, access requirements and work programme with the client. The deployment of an experienced IMR rope access team, coordinated the supply of materials and prioritised the work tasks to an exacting schedule along with the client's engineering department, to achieve the successful outcome within a 14 day window of availability.
GR Manager Comments
"Thanks to the careful planning, the team executed the job as per the project plan and within the allotted time period." Yugesh Gopal Swamy – Rope Access Manager/ Technical Authority. Global Remote India.
Client Testimonial
"The project was completed within the shut down timelines, and all staff members showed a high level of skill during their work execution." Chandra Sekhar – Instrumentation Manager. SALPG.